In Ortolá we have an experience of more than 60 years in the music sector.
We are specialized in the manufacture of bags, cases and accessories for musical instruments, as well as the manufacture of percussion instruments.
About us



Located in La Pobla del Duc (Valencia) Spain
Ortolá was born in 1955 thanks to the passion for music of its founder, Mr. Jose Ortolá Montaner, a musician from a local orchestra who turned his great passion into a profession.


Team of professionals in the sector
At ORTOLÁ we have a large team of professionals who do not cease in their efforts to improve every day to satisfy the needs of consumers.


Plant with more than 6500m2

Our team has large facilities and the most advanced machinery and technology that guarantee a high-quality manufacturing process.
Our value proposition


Extensive catalog
We have a wide catalog with more than 6000 products to cover all the needs of the market.


Drop shipping

We have a direct shipping service from the warehouse to the end customer in order to expedite the orders placed by our customers.



Advice

Our technical team is in charge of meeting all the needs to guide the client in making decisions when choosing a product.


Customer Support

Personalized attention from our team to all our clients to satisfy all the doubts that may arise.
Production processes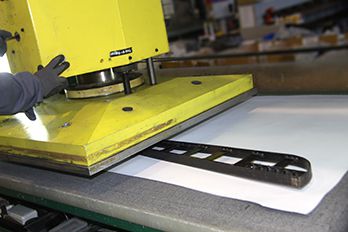 Die cut
Cutting of fabrics with dies for the manufacture of covers, cases, straps and other accessories. We have more than 2000 dies.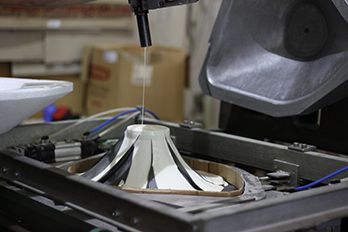 Polyurethane injection
Injection of polyurethane in molds for the manufacture of cases for musical instruments. With the injected polyurethane we achieve greater protection of the instrument, in addition to preventing scratches.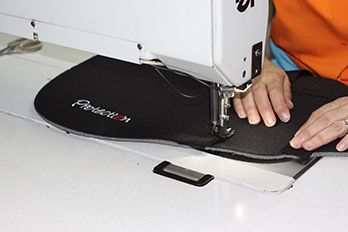 Textile manufacturing
In clothing they are responsible for the finalization of the product, sewing all the pieces and strictly controlling the quality of the final product.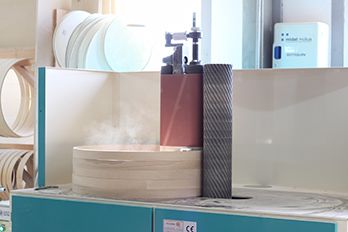 Cutting and sanding
Cutting, sanding, gluing, drilling, etc... of the wooden shells for the manufacture of percussion instruments.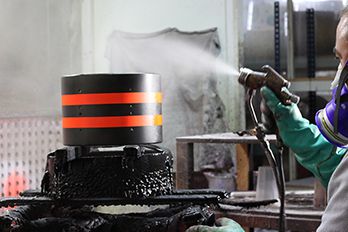 Painting
Paint booth and its corresponding drying space. We have a wide range of finishes for our percussion instruments.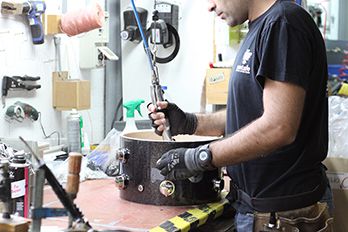 Assembly
Final phase of the manufacture of the instruments where the rings, acorns, plates, screws, hooks, etc… are mounted. before shipment.
Our brands